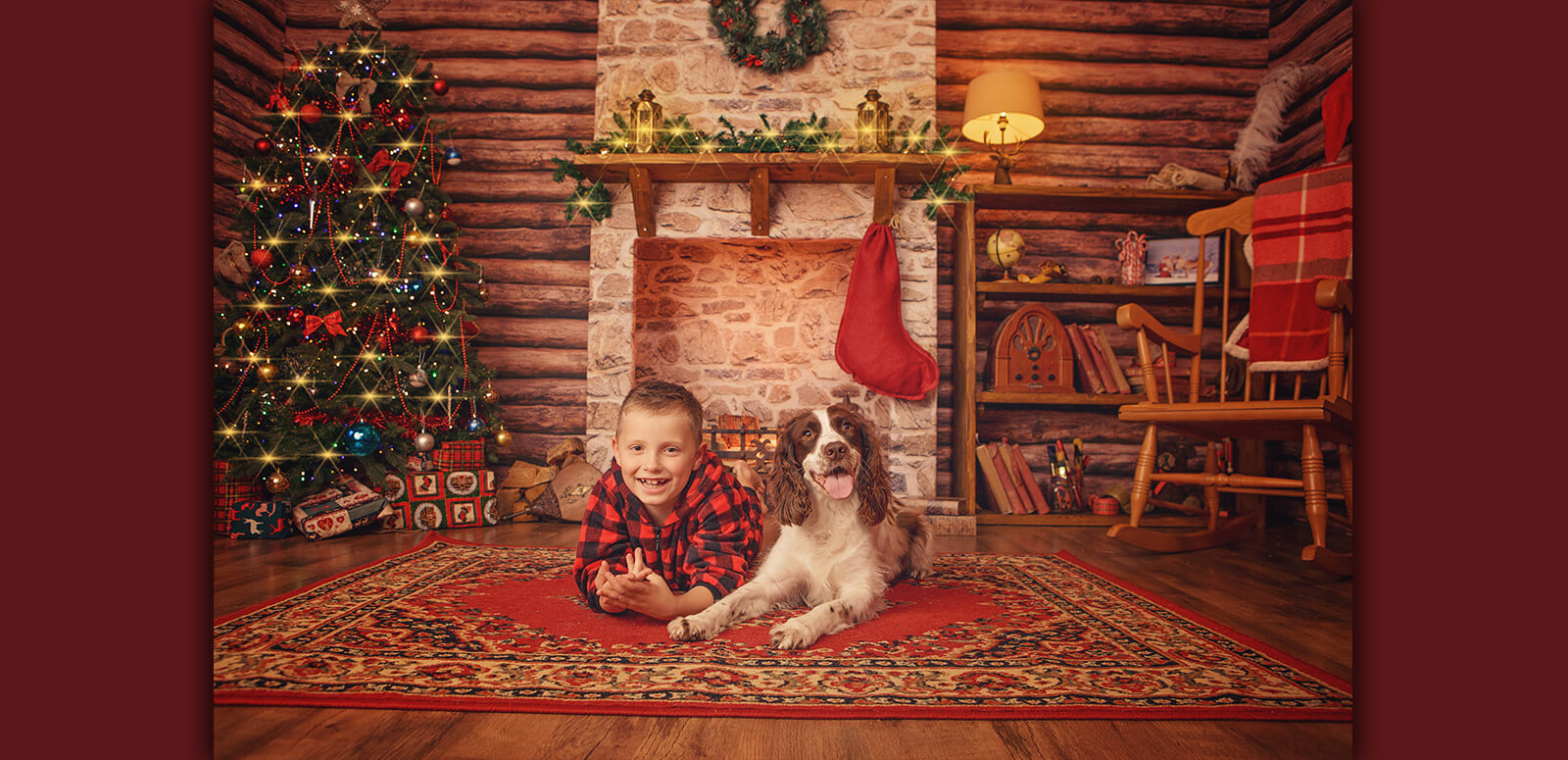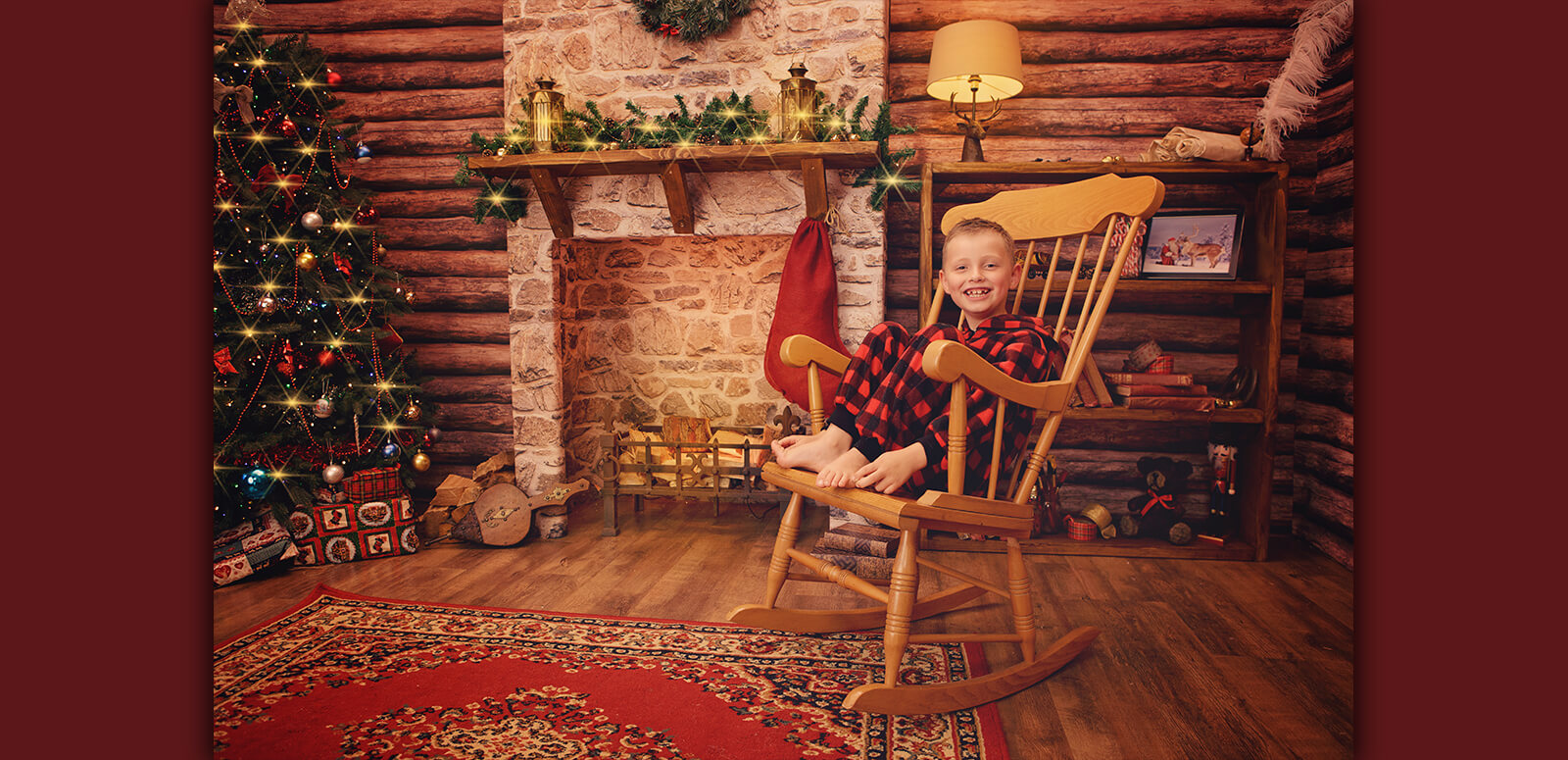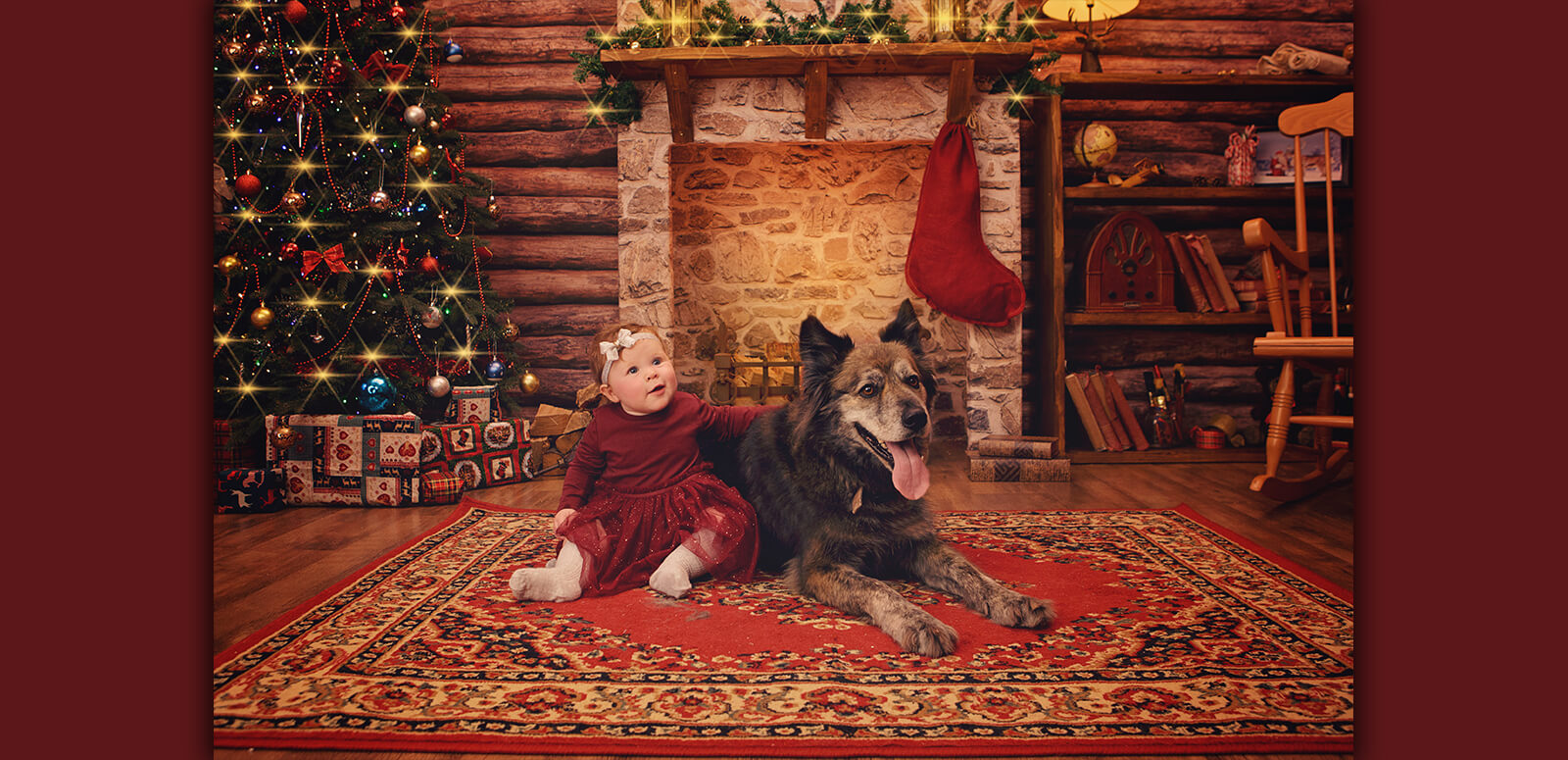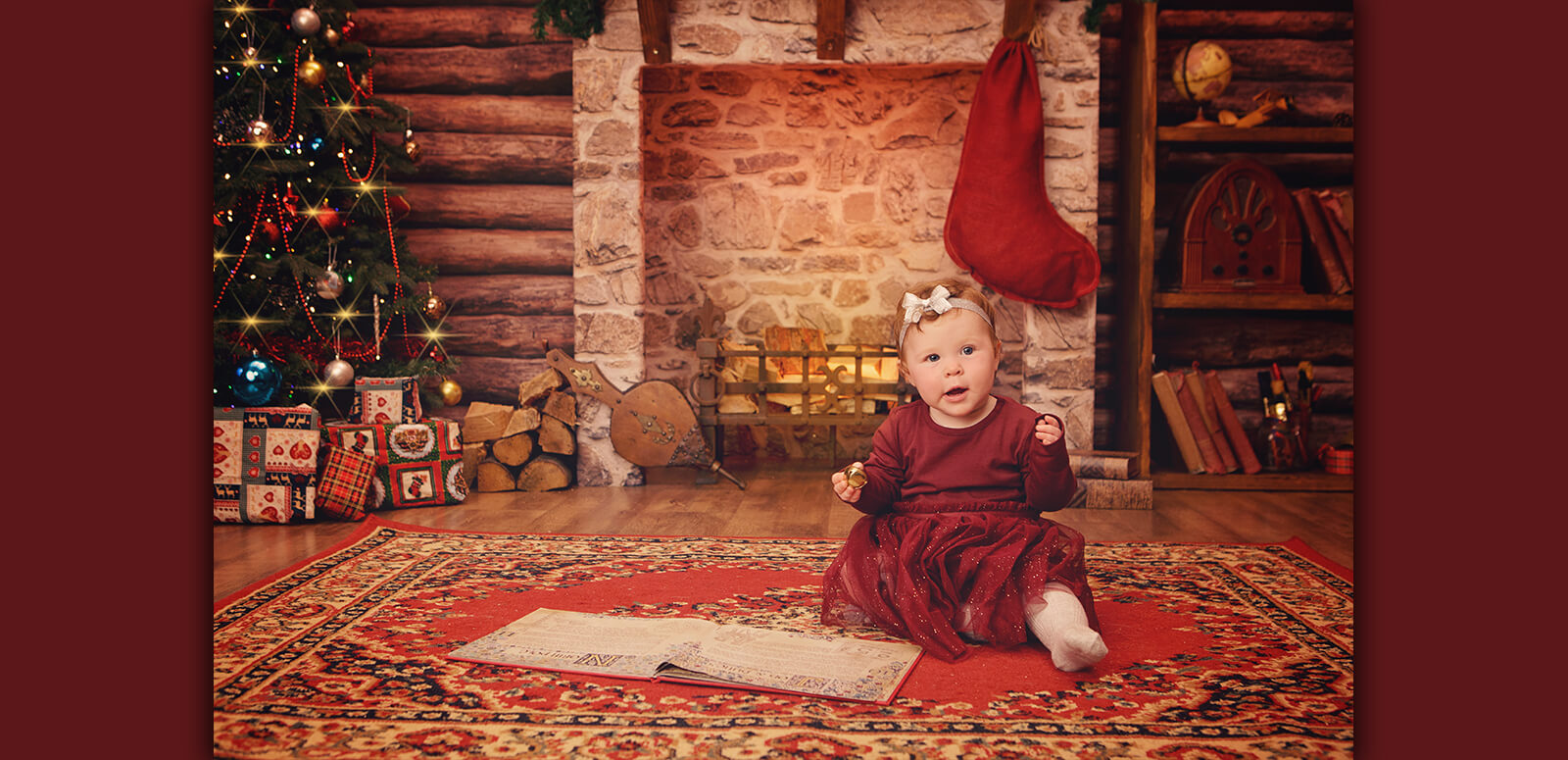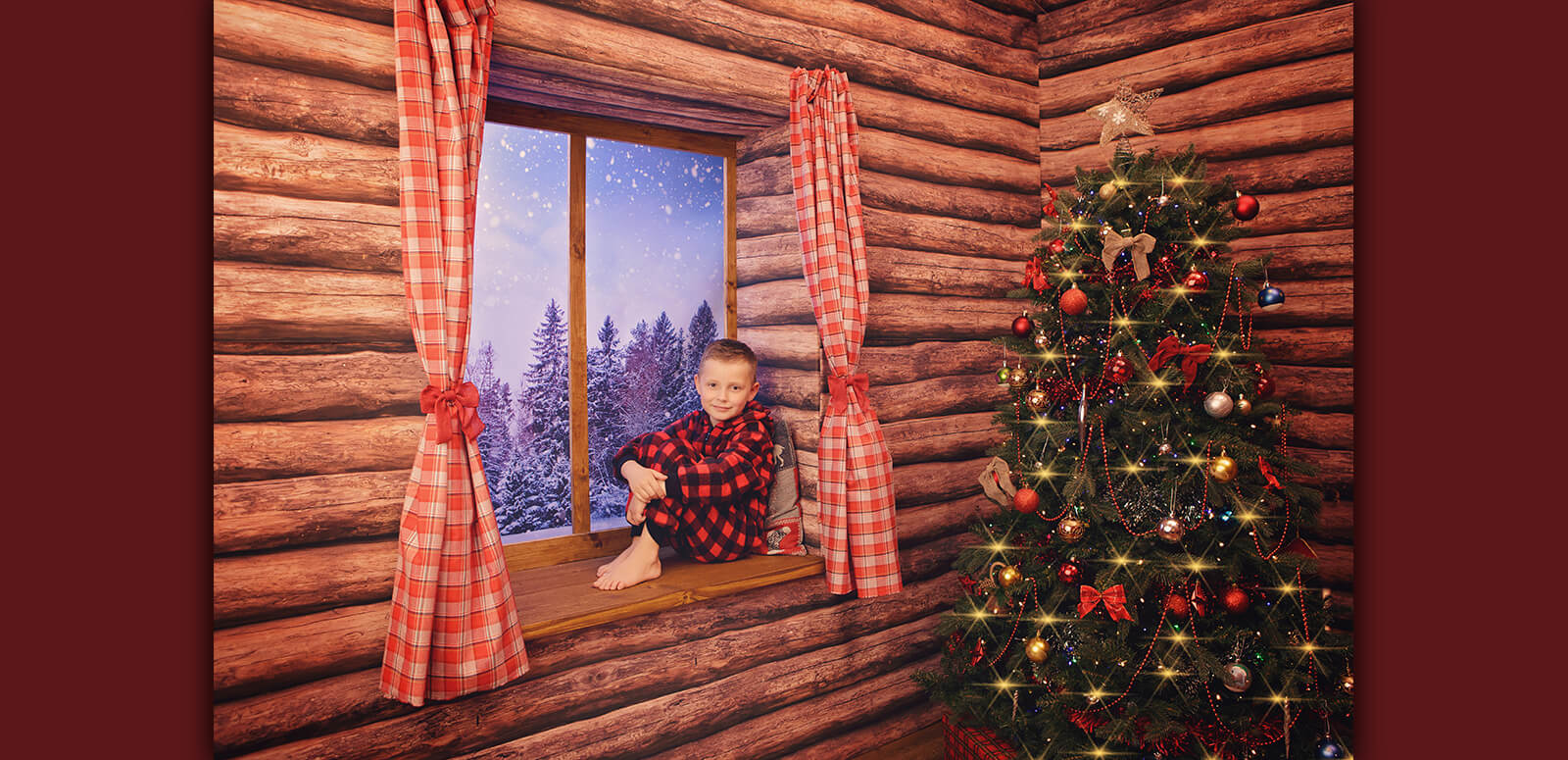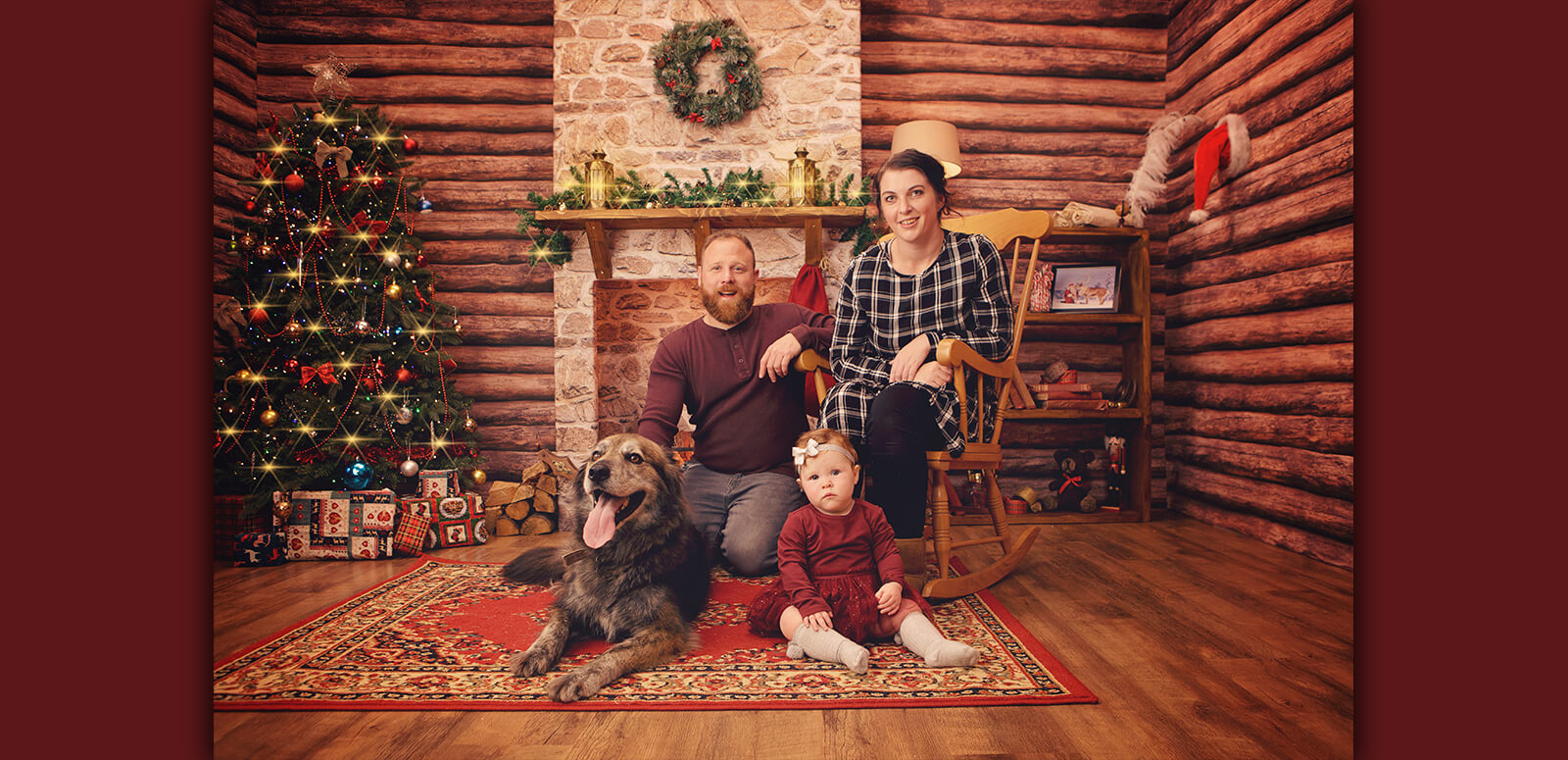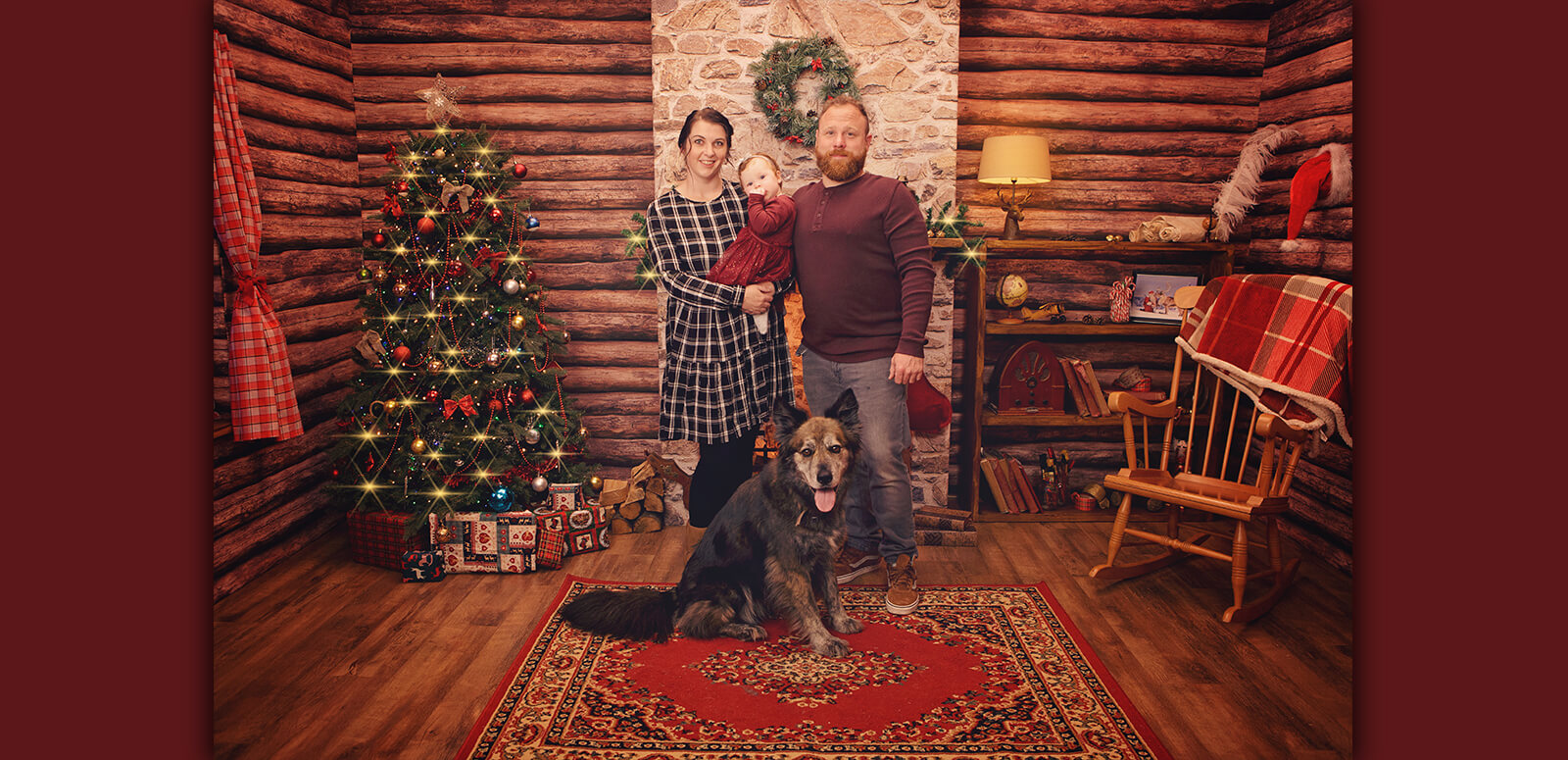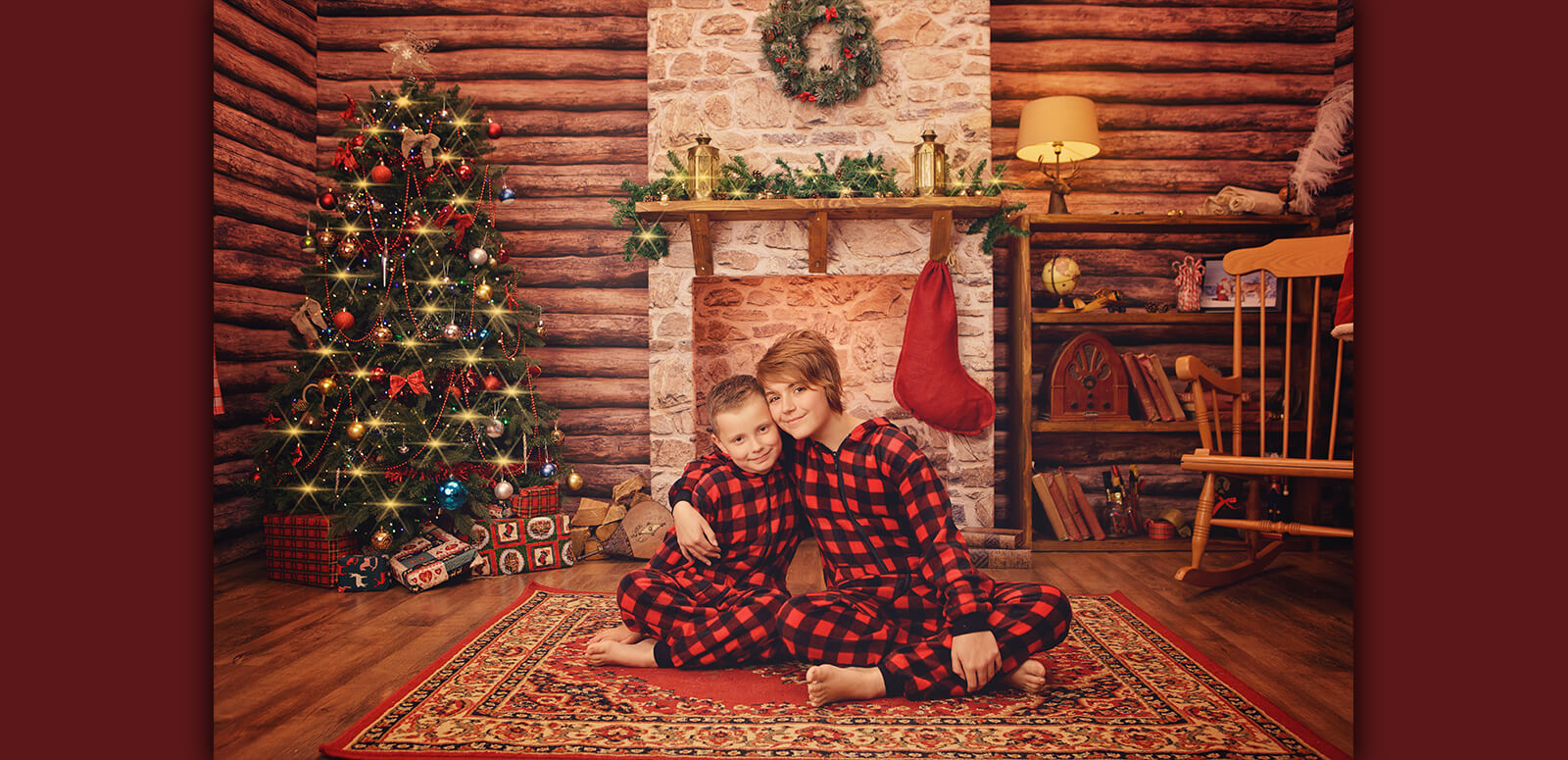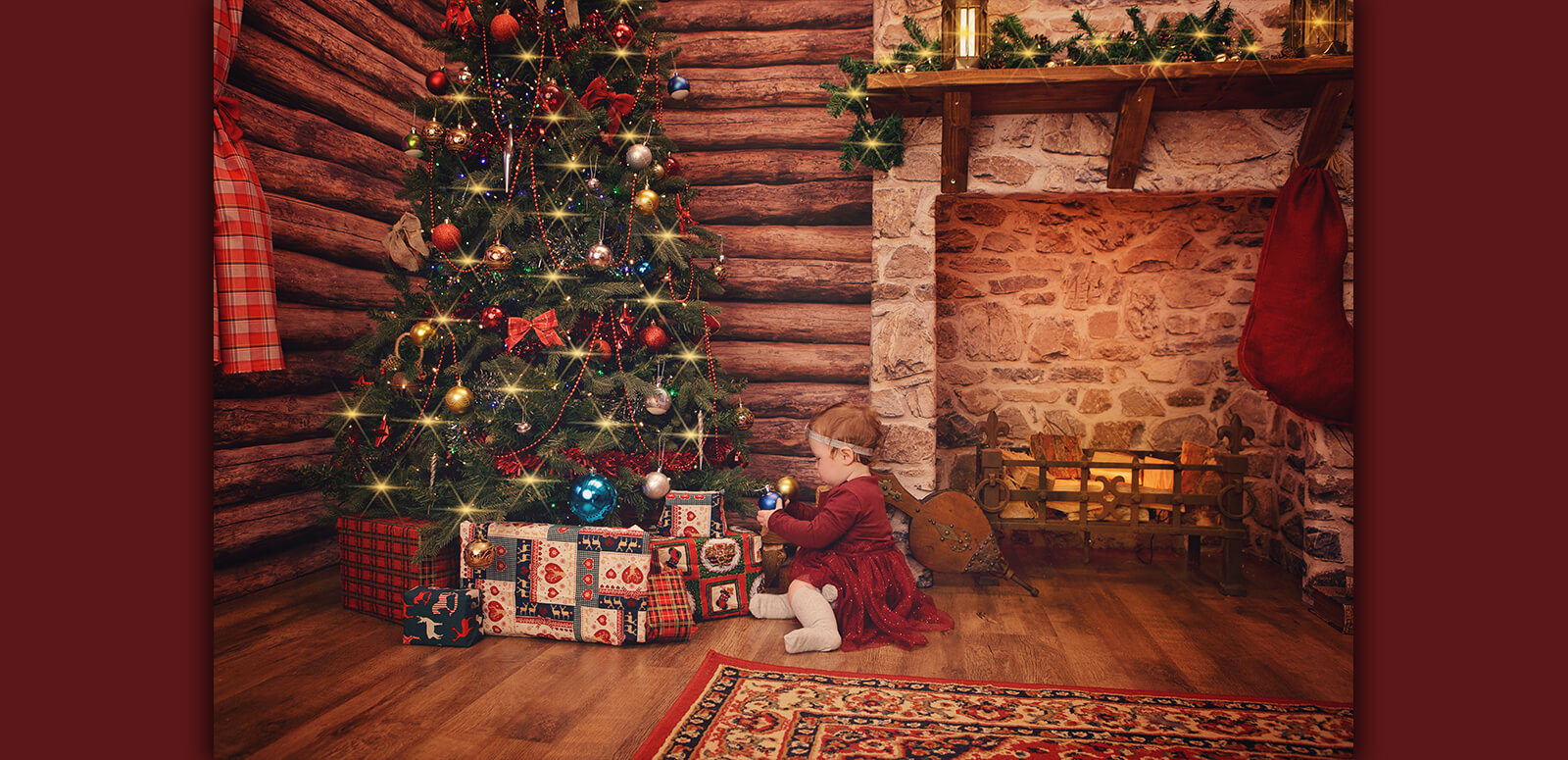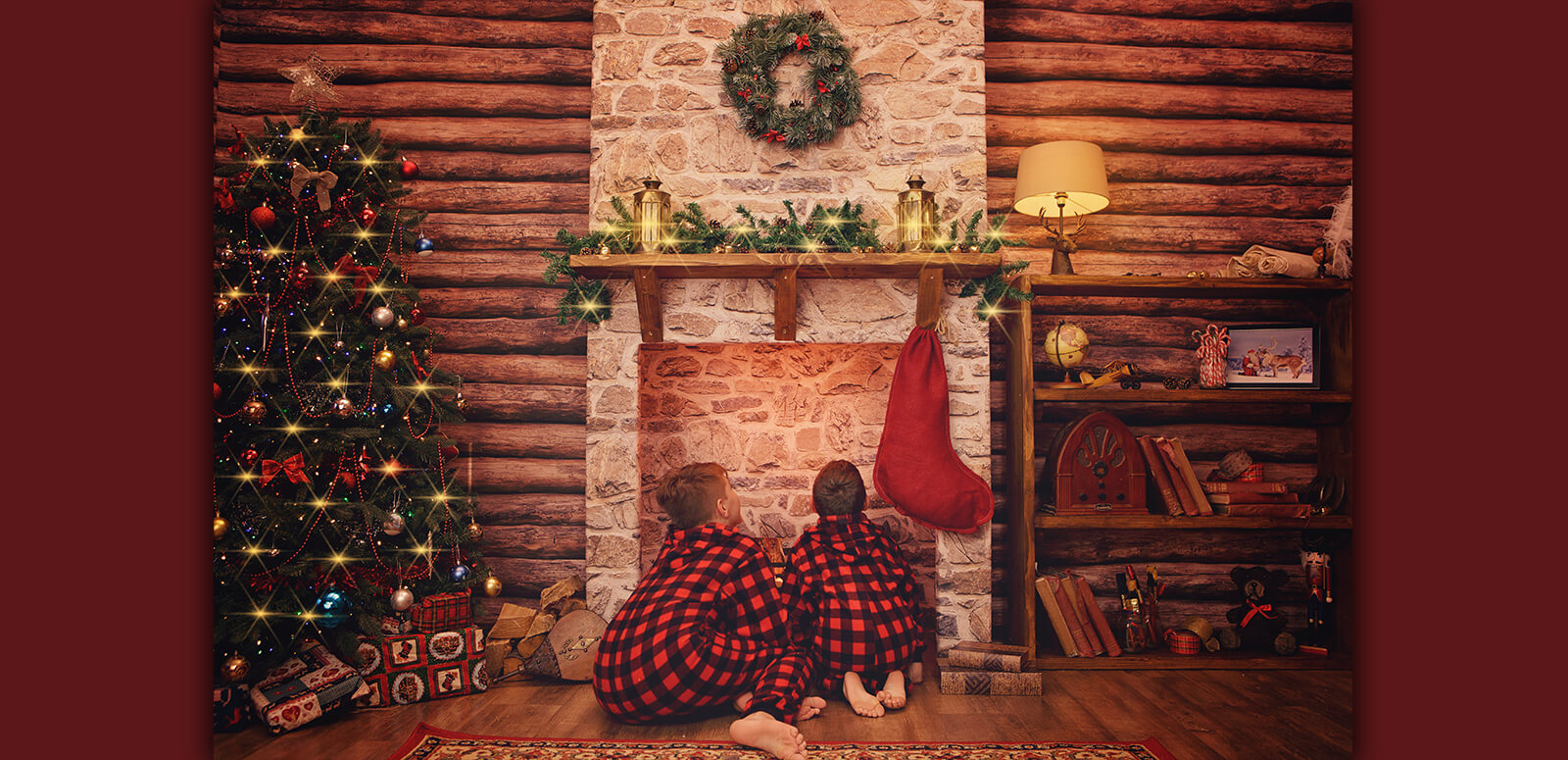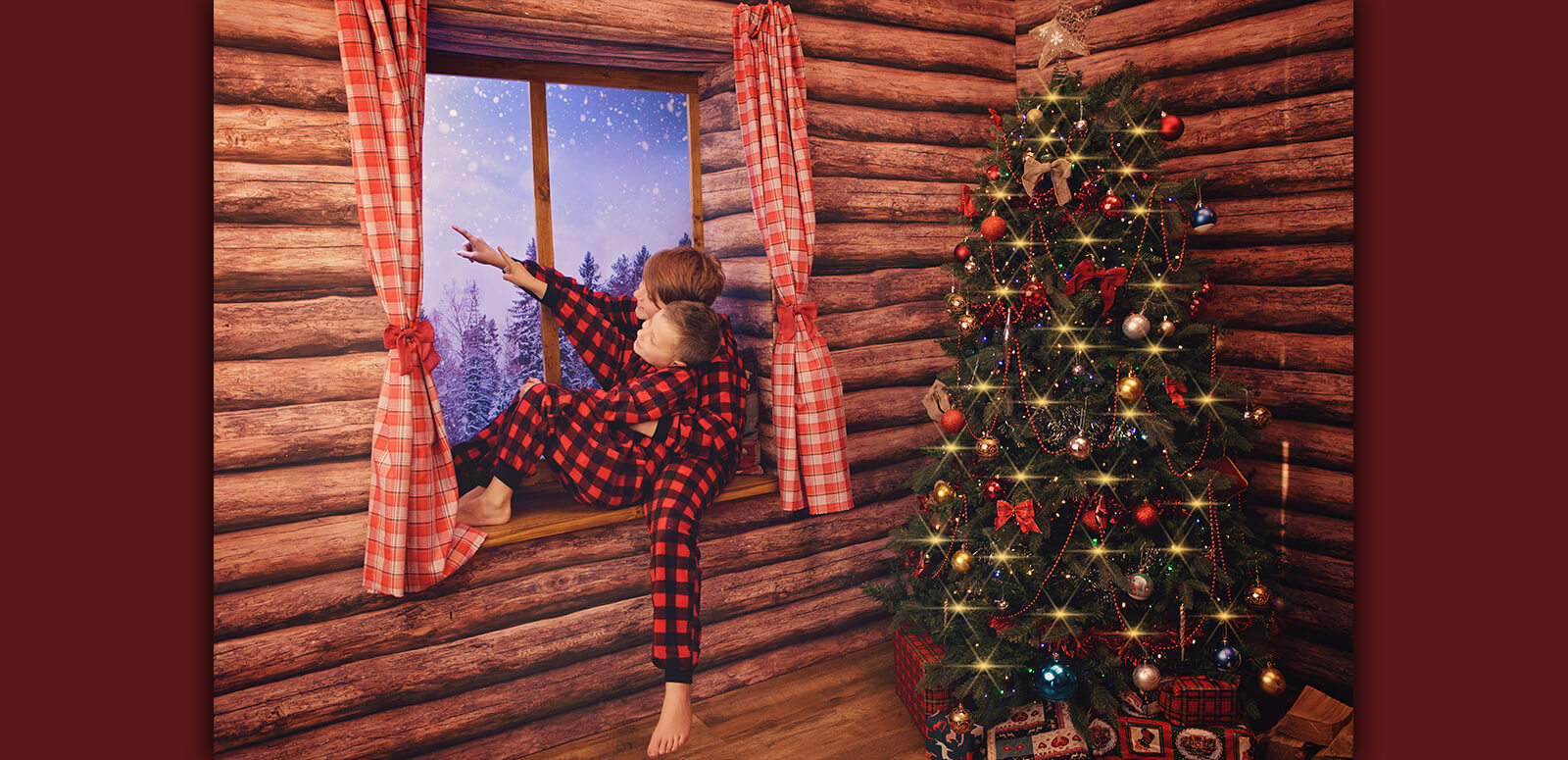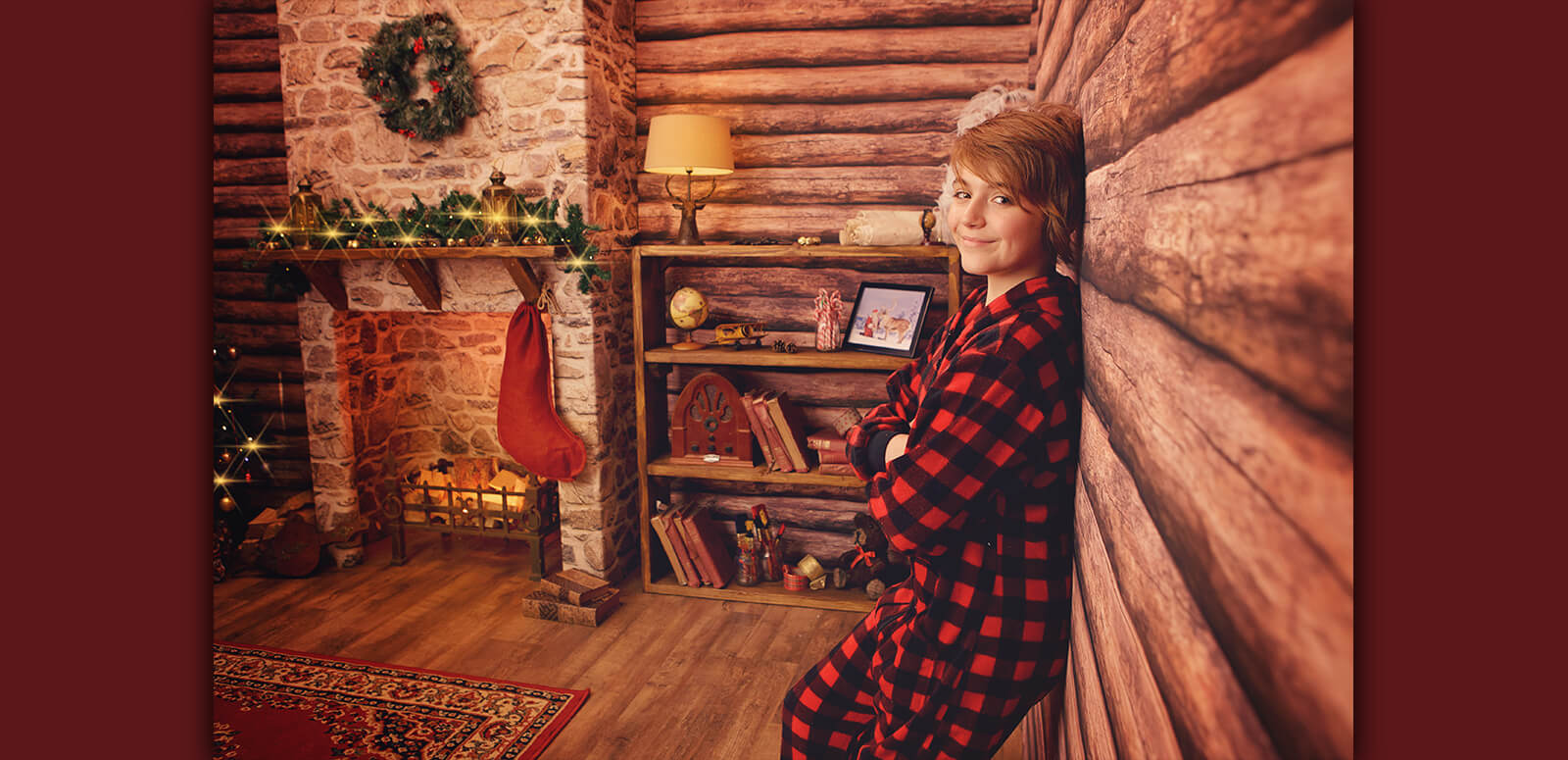 "Santa's Cabin"
Christmas 2020 with AnA Photography
Well, what a turbulent couple of months it has been! But we are very happy that we are able to do at least SOME of our Christmas Sessions this year!
To make sure we can fit as many of you in as possible, the setup is slightly changed. The package available is our most popular, which is the 'All Images' Digital Package. This is bundled in with your session this year, which means you won't need to wait for your images on the day, they will be sent to you via email within a few days of your session. The price remains the same with the session fee at £19.99 and the Digital Package at £99, making a total of £118.99 for the session.
This year our set is 'Santa's Cabin' where you can sit in his rocking chair, take a peek up his chimney, gaze out his window at the snowy vista or read a book on his cosy rug.  As always your fur babies are welcome to come along too (and this year don't cost any extra!).
If this is your first time visiting us for your Christmas Session – be sure to read the FAQ's below. This gives you much of the information you will need – but we will also be sending our guests emails ahead of your sessions to answer any questions you may have.
As we are sure you can imagine, there are some changes to this years sessions. Please ensure you read the 'Covid Information' below BEFORE booking a session with us.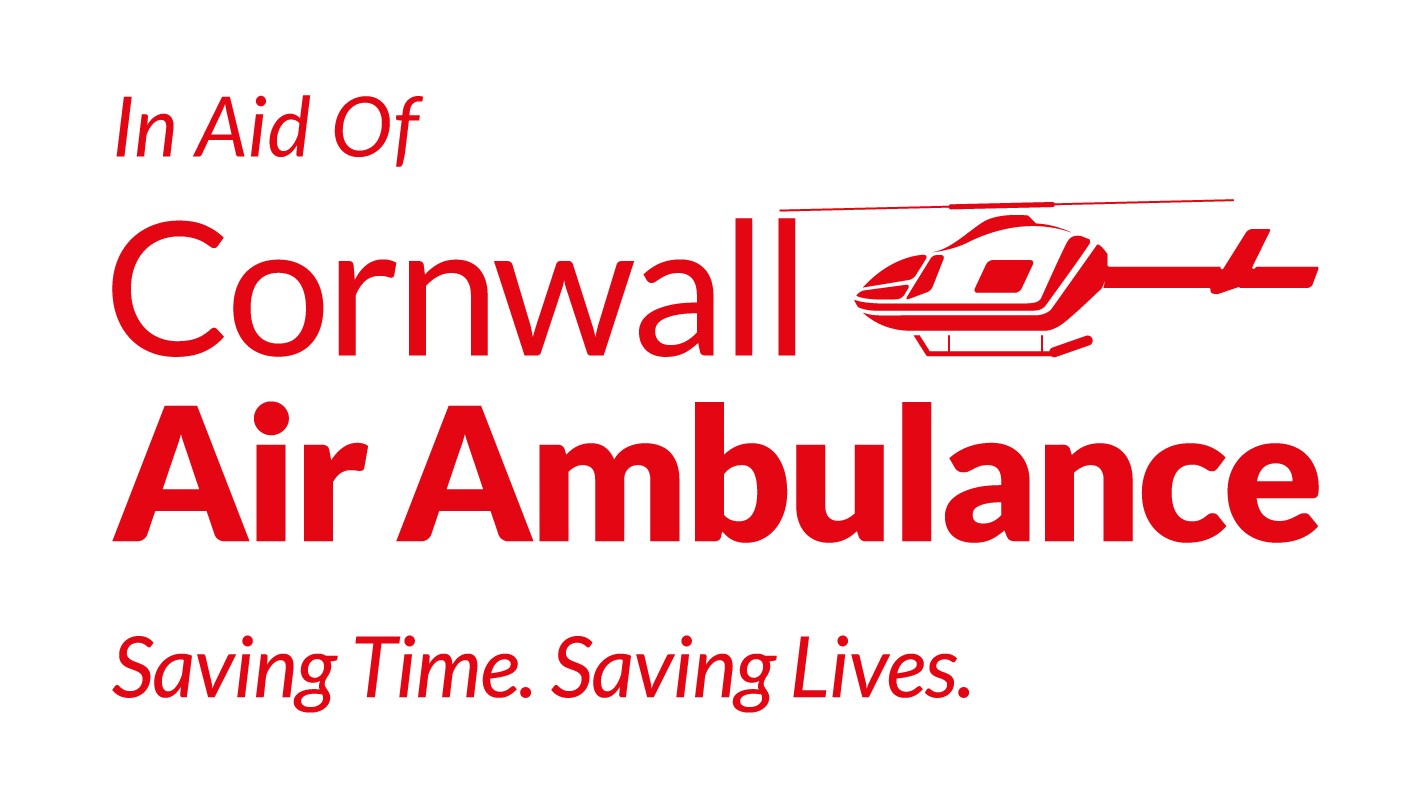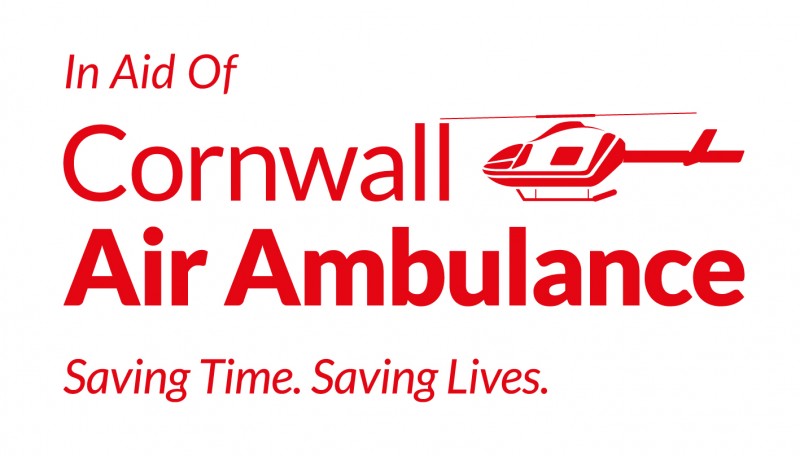 Frequently Asked Questions
How do the Christmas Sessions work?
Your photo session itself will last for around 10 minutes, where Aimiee will work with you and your little ones to get some magical shots.
This year, rather than seeing your photos on the screen after your session, you will have all of your images sent to you via email after your session.
We anticipate around 10 images per session, although this can sometimes be higher or lower.
What should we wear?
After you book in, we will send out an email with lots of details about your session, including some ideas about what you might like to wear.
Traditional Christmas colours, and even Pyjamas work really well in this years set!
Please note that there isn't time for an outfit change within the session, so pick your favourite!
What's included with the booking fee?
Your booking fee secures your session at the studio and is £19.99 which includes a maximum of 6 people per session (from a single household) plus dogs!
(if you have a larger family, please get in touch before booking!)
For our December Christmas Sessions this year, we are also bundling in our most popular 'All Images' Digital Package at £99, making the total £118.99
£7.50 from each booking goes to Cornwall Air Ambulance. So far you have helped us raise over £2800!
What happens if there's a 'lockdown' or the sessions are cancelled?
If we have to cancel your session due to government legislation such as a local or national lockdown, you will receive a full refund.
When will my products arrive?
Digital Images will be sent to you within a few days of your session via a download link.
If needed, we can still provide Prints and/or Canvas Products – please chat with us at your session for details.
COVID-19 Information
Due to current regulations and guidelines, we are having to implement some different rules and methods to our Christmas Sessions this year. Please make sure you read this information before booking your session.
SINGLE HOUSEHOLD BOOKINGS ONLY
Unfortunately this year we are only able to accept bookings for single-household groups.
This sadly means we aren't able to include grand-parents / cousins / friends within the same session, and we can only have members from a single household in the studio at any one time.
HAND WASHING
Upon arrival, EVERYONE must wash their hands before entering the studio.
This includes children and toddlers but not non-mobile babies.
Hand Sanitiser and Soap & Water are available at the entrance.
ILLNESS
If you or any member of your booking has ANY illness, including colds, we ask that you do not attend your session.
MOBILE PHONE NUMBER
We require that you add a mobile phone number when booking your session. This number needs to be for someone who will be attending the session on the day. If your number changes before your session, we ask that you make sure to let us know so we can update it!
ONE FAMILY IN THE STUDIO AT A TIME
This year we are allowing additional time between sessions to allow us to clean and also to stop cross-over during bookings.
Full details of how this will work will be sent to you before your booking, but if you arrive at the studio and there is a family still here, please wait before entering.
CANCELLATION / LOCKDOWNS
If we have to cancel our Christmas Sessions due to government legislation or advice – such as a local or national lockdown, you will receive a full refund for your booking.
WHAT WE ARE DOING TO KEEP YOU SAFE
We have redesigned this years set to make it as Covid-Secure as possible.
As well as making sure we use hand sanitiser between each group, we will be cleaning regularly touched items between every session, and the whole set will be deep cleaned at the end of each day.
We will be wearing the appropriate PPE in accordance to PHE and Government Guidelines at the time.
(these guidelines change on a regular basis, so we aren't sure what that will be just yet!)