Family Photo Sessions
Our Children & Family Portrait Photo Sessions
Our Portrait Sessions are ideal for a Family Portrait with the kids, whether big or small, a group of friends, or even your family pet! The session can either take place at our Photo Studio near Bodmin, Cornwall, or at a local location.
The Portrait Sessions generally last up to about an hour, which gives us plenty of time to get a nice range of shots.
We love to capture the personality of the little ones in our photography, and we achieve this by making the photo session a playful time, to make sure they are fully relaxed and enjoying themselves.
We have a wide range of stunning wall art products available after your photo session, including our extremely popular 'Cubix' frame range, as well as our best selling USB Options, allowing you to print and share your images.
Children's Photo Session
As they get older, the personality of your little ones really starts to shine through. Our Photo Sessions are there to help capture those inquisitive cheeky faces and their development through their childhood. We get a range of styles and groups, including the whole family. We like to keep our photo sessions fun and natural, to get the best possible photos.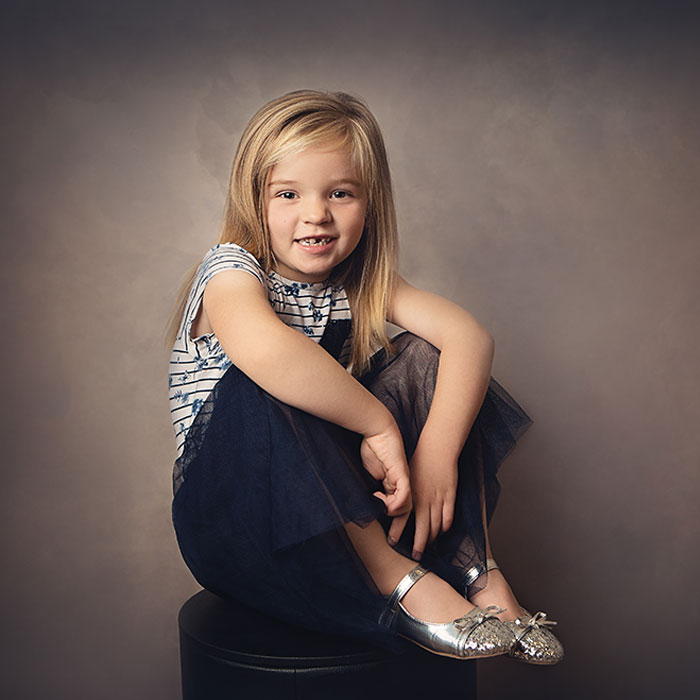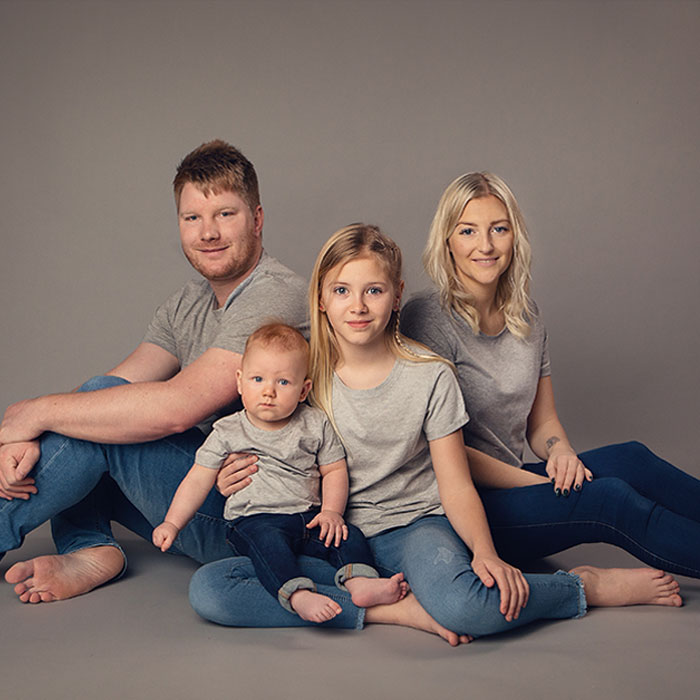 Family Photo Session
Whether it's just you and the kids, or all the grandparents and siblings, this is a great way to get a lovely family photo! Our Family Photo Shoots include both posed and natural shots, so you have something a little more formal as well as just having fun!
Dogs and Pets
We know that your pets are a big part of your family, so bring them along too!
Whether it is as part of a larger family session, or just a photo shoot for your beloved dog, we love having the animals in the studio, as it's a time to get really creative!