Family Photo Sessions
Our Children & Family Portrait Photo Sessions
Our Portrait Sessions are a perfect opportunity to capture memories with your family. Children grow up so fast, it is important to take a moment out of the busy family schedule to make those memories last a lifetime. Your photo session can be for just your children, but we would highly recommend getting in with them for some of the session too. Let your children see you in your family photos, let them see you when they look back on these incredible moments in their life and know you were there right by their side watching and living these moments too.
Our portrait sessions generally last around an hour, which gives us plenty of time to get a great range of shots. We love to capture each and every personality that comes to the studio, and we achieve this by making our photo sessions fun and playful. This makes sure you are all relaxed and enjoying your time with us making memories.
Having beautiful portraits on your wall helps makes a house a home, and is also a great tool to build confidence and self esteem in children. We have a range of stunning Wall Art products that you can choose from, which are all displayed in the studio for you to look at when you visit. These are complimented by our popular USB options which are perfect if you want to be able to share your images with family and friends.
We offer our family sessions at our Photography Studio located near Bodmin, Cornwall, or if you would prefer to brave the Cornish weather, out on location.
Children's Photo Session
As they get older, the personality of your little ones really starts to shine through. Our Photo Sessions are there to help capture those inquisitive cheeky faces and their development through their childhood. We get a range of styles and groups, including the whole family. We like to keep our photo sessions fun and natural, to get the best possible photos.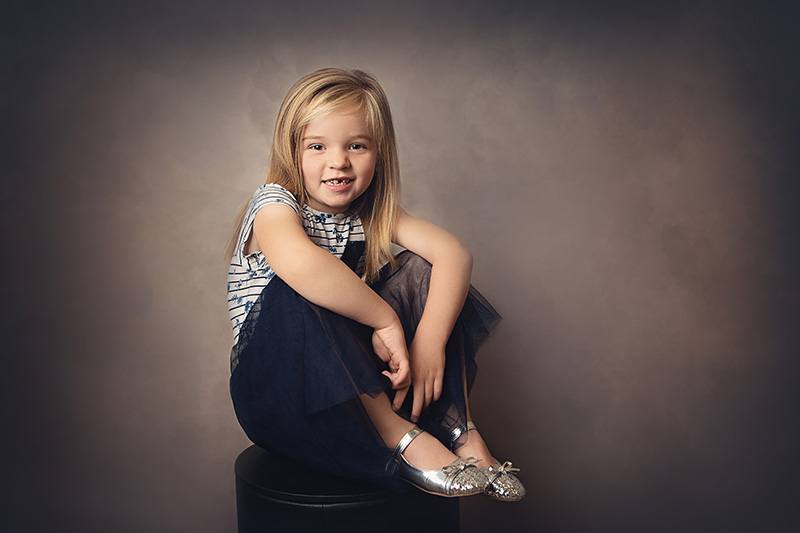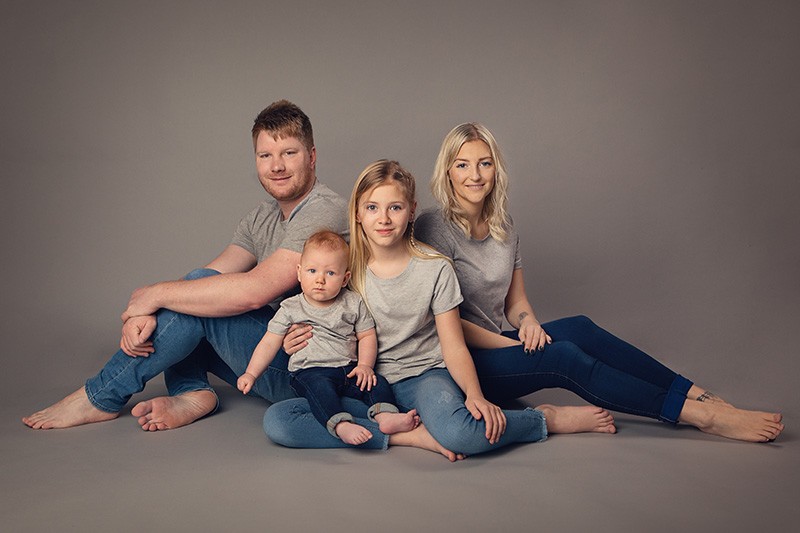 Family Photo Session
Whether it's just you and the kids, or all the grandparents and siblings, this is a great way to get a lovely family photo! Our Family Photo Shoots include both posed and natural shots, so you have something a little more formal as well as just having fun!
Dogs and Pets
We know that your pets are a big part of your family, so bring them along too!
Whether it is as part of a larger family session, or just a photo shoot for your beloved dog, we love having the animals in the studio, as it's a time to get really creative!