Bump to Baby Photography
with AnA Photography
Experience Guide
Hello!
We are Aimiee and Ant from AnA Photography in Cornwall. We established AnA Photography back in 2007, and over the years have grown it into a full time, award-winning portrait photography studio, specialising in Newborn and Bump to Baby photography. We are the proud parents of our son Kieran, and the owners of a crazy Springer Spaniel – Charlie.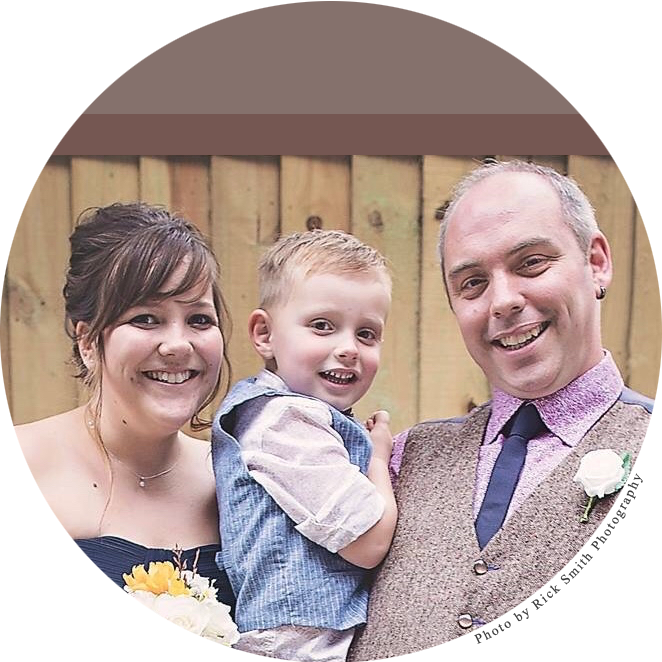 Our Newborn Baby sessions are by far our favourite sessions in the studio, and we have spent years developing our Newborn Photography, with lots of practice and a wide range of specialist training.
Whether you're a brand new mummy-to-be, or someone who's been in the game for a few years, one fact remains true: photographs of your children are so important. People will undoubtedly be telling you 'it goes so fast' but you can't fully appreciate it until it's too late. One minute you are swaddling them into their moses basket, and the next they are climbing into their bed and reading along to their bedtime story. We aim to capture these precious memories for you to treasure for a lifetime.
We hope this guide will help you to understand a little about what we do, and what to expect during your sessions with us, whether you have already booked a photography package with us, or are still choosing your Bump to Baby or Newborn Photographer.
When you book one any of our Bump to Baby packages, we will pop you a Welcome Pack in the post, which has information about all of your sessions, and how to prepare for them, and what you might like to bring with you.
If you have any questions or would like any information, please feel free to get in touch with us, either by e-mail, Facebook or on the phone!