Maternity Bump Photography
with AnA Photography
Having a Maternity Session is a magical way to begin your journey. All bumps are truly beautiful and everything that comes with pregnancy. stretch marks and all, deserves to be captured for you to look back on forever. This stage of your journey doesn't last long and once your baby is born time will pass by in a flash. During pregnancy you tend to be constantly thinking forwards to meeting your new baby, but let's take a moment to pause and concentrate on you, embrace your amazing body, and show how beautiful you are growing and nurturing this little life and feel amazing about yourself.
Many women can feel nervous embracing their body in front of the camera – trust me I know! I was just as shy stepping in front of the camera for my Maternity Session (and that wasn't even in front of a stranger) but I am so glad I did, and I'll be able to cherish those memories forever.
Your Maternity session will be with just me, (Ant will sit this one out) to help make you feel as comfortable as possible, and I will guide you through the session so you wont need to worry about anything. We will talk about clothing, posing and all your worries before and during your session to put you at ease and make you feel fabulous. Our Mummy-to-be's often comment on how relaxed they felt during their session after feeling a little nervous beforehand, and are so pleased they were able to put their trust in me to capture these special moments that they can now hold close and cherish forever.
We always welcome your partner and any of your other children into your Maternity Session as this is the beginning of their amazing journey too, it's a wonderful way to come together and capture the love you all share between you and for your new baby. Most partners actually end up super excited by the end of the session, and cannot wait to come back to show off the new arrival.
If you are really keen to embrace your Bump but are still feeling nervous about having a Maternity Session, please just pop me a message and we can have a chat in more detail about it all.
Styles of Maternity Photography
Have a think about which styles you would like to include in your Maternity Session, and pop us a message to let us know, and we will plan your session around your choices.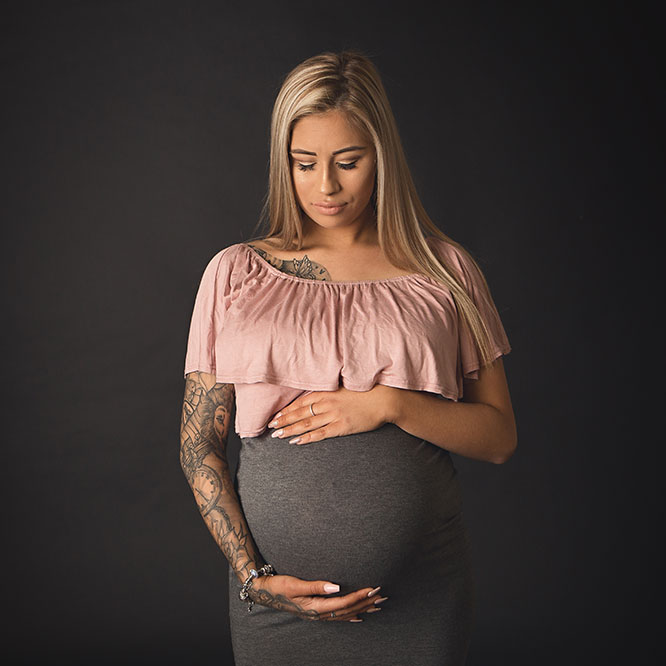 Fully Clothed
You can remain fully clothed throughout your session if you wish!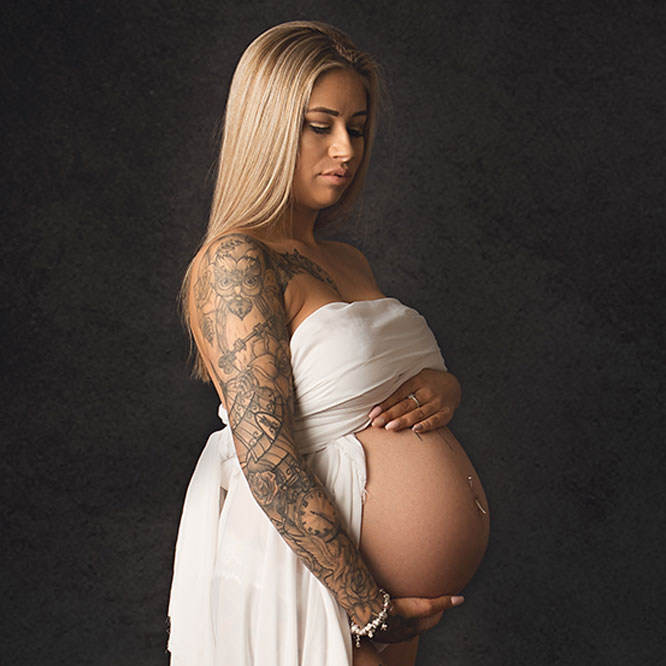 Exposed Bump
Using a simple 'boob tube' or wrap you can expose your bump while remaining covered.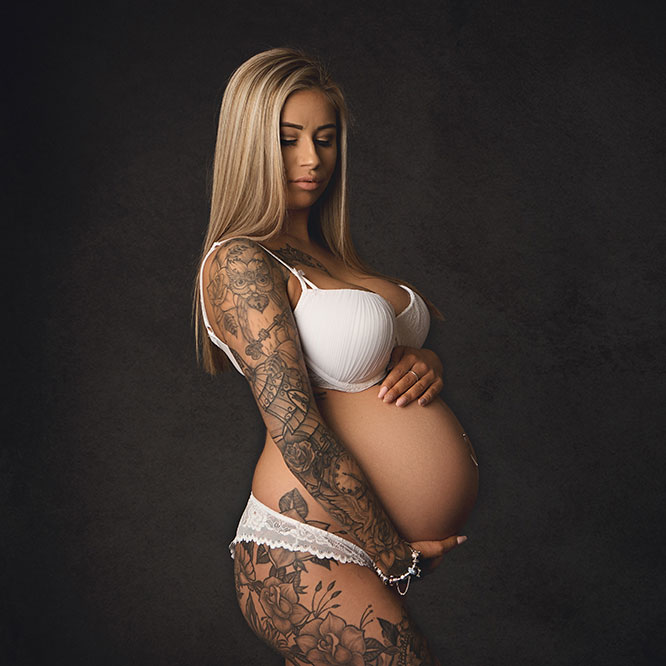 Underwear
A perfect excuse to go underwear shopping!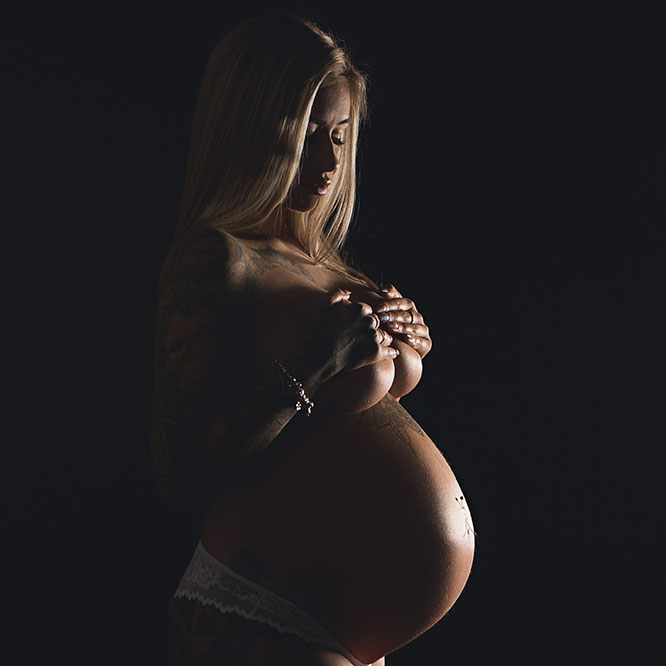 Implied Nude
Our poses ensure that you remain covered where it matters.
Bump to Baby Photography Packages
Frequently Asked Questions
How Early Should I Book My Package?
You can book your Photography Package with us, any time after your 12 week scan.
We recommend booking as early as possible, as we can sometimes book up well in advance.
If your due date is within the next 4 weeks, please contact us before booking online.
What stage of my pregnancy is the 'Bump' session?
We recommend that your Maternity Session takes place at around 32-34 weeks.
This way you aren't too uncomfortable, and we are less likely to miss the session if your little one decides to make an early appearance!
How Do I Book Before My Baby Is Born?
We can book up a long way in advance, so recommend that you book as early as possible – any time after your 12 week scan.
We make a note of your due date on our calendar to reserve your space, then ask that you contact us in the first couple of days after your little one arrives.
Can My Partner and Other Children Join In?
Absolutely! We are more than happy to include siblings and family shots in the session. If older siblings are school age, we usually split your Newborn Session into 2 photo shoots. Your main Newborn Session would take place on a weekday within the first 21 days of your little one arriving. We would then book you all back in at the next available weekend or after-school session to get the family and sibling shots.
Do You Provide the Hats, Props & Headbands etc?
We have a wide range of props, hats, outfits and headbands in the studio to use in your photo session. If you would like to bring any of your own, you are more than welcome, and if there are any particular props or colour combinations you would like us to use, just let us know before your session.
Do I Have To Take My Clothes Off For a Bump Shoot?
Not at all! There are a range of styles for Maternity Photography, and we will discuss these with you beforehand.
We would recommend having a read through our 'Bump to Baby – Experience Guide' for details on the styles / clothing.
Do Twins or Triplets Cost Extra?
No, we don't charge any extra from Twins or Triplets, it just means we get extra cuddles!